THE MILLION MILE COLLECTION
This collection is a search for enduring timelessness within technical bags. Can we turn from techy trends and marketing gadgetry to imagine designs that perform at the highest level yet maintain an ease and purity that is enduring? These new designs should feel familiar to you, because they are takes on classic shapes and modes of carry that have been evolving for decades. We added nothing 'new' just for the sake of new. We took great care to honor timeless elements while upgrading materials and details to bring about a more evolved design built for right now and beyond. Welcome to the next evolution.


INTRODUCING MANDARIN 840™
The foundation of our bag collection, this premium super fabric is specially woven to endure the longest hauls while maintaining a professional composure for the perfect combination of grit and grace.
Woven with twisted yarn ballistic nylon for a denser, stronger weave. Featuring a DWR finish and backed with a waterproof membrane.
Mandarin 840™ is a heavyweight high-tenacity nylon fabric with a rich and unique dobby weave. It exhibits excellent abrasion resistance while maintaining a supremely luxurious hand-feel.
IT STANDS. AND DELIVERS.
Travel backpacks must stand up on their own. This was a non-negotiable when we started designing this project and all three bags will stand upright unassisted when even slightly filled.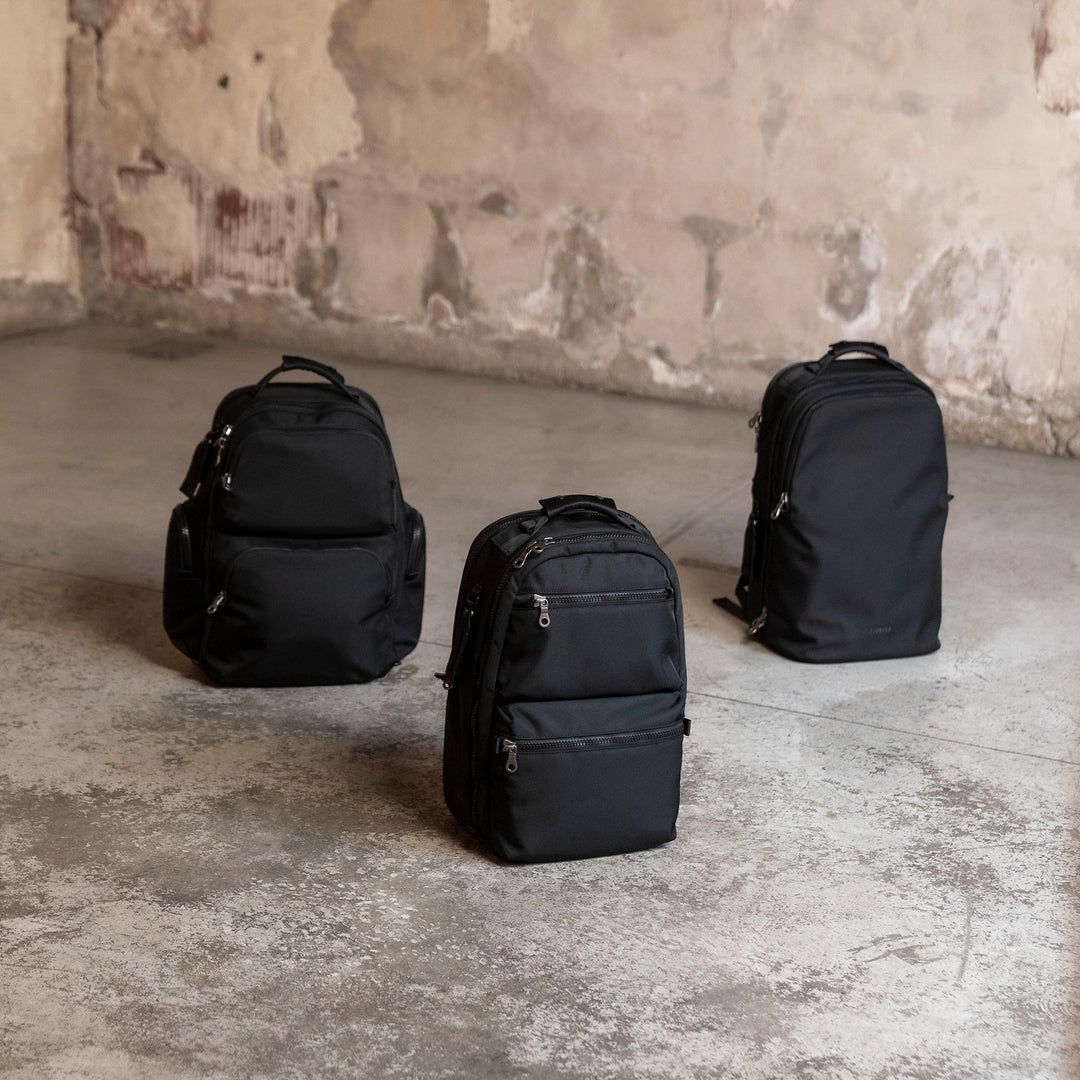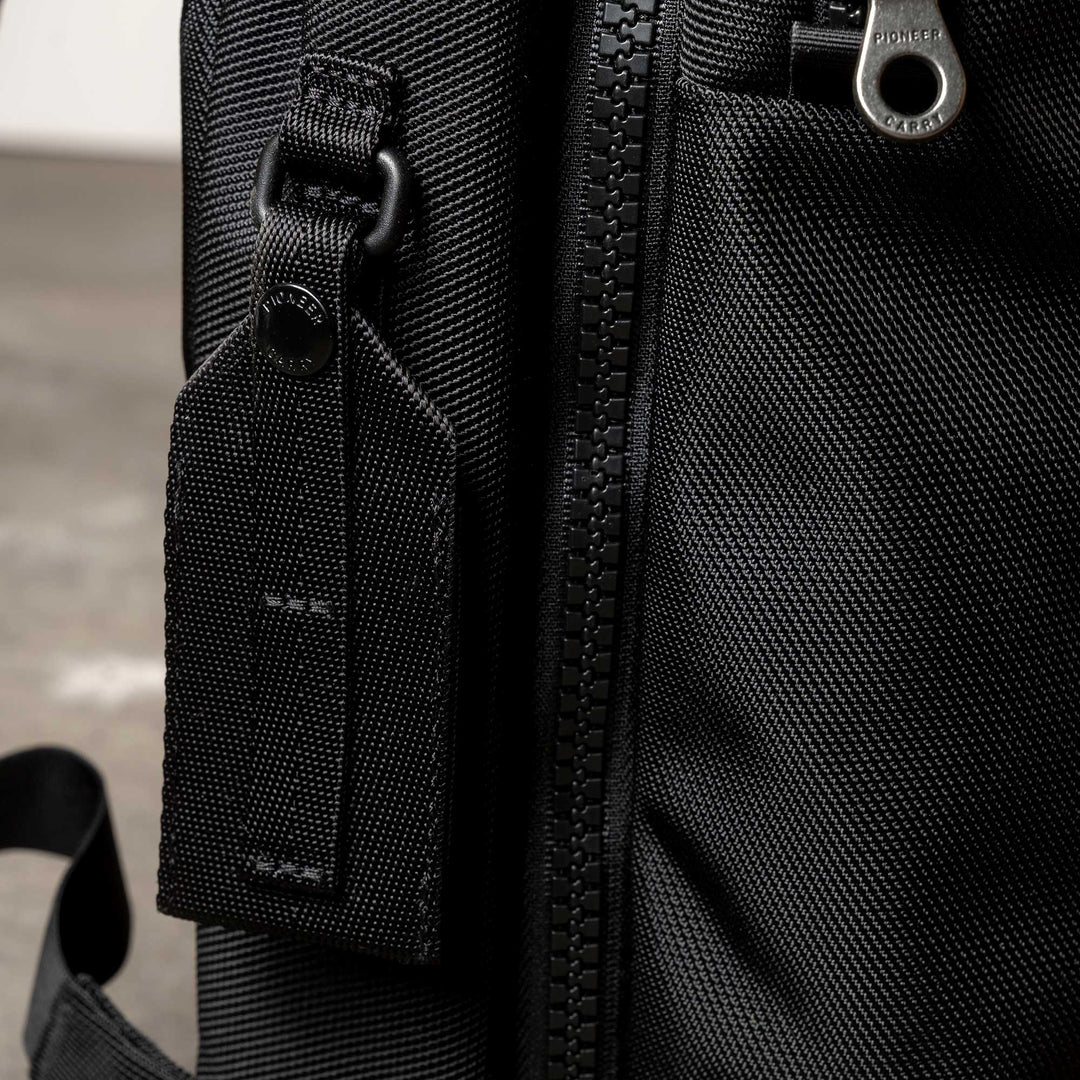 THAT'S MY BAG!
Claim your bag and enjoy peace of mind while you're out and about with this removable luggage tag custom built for your bag and placed out of the way.
SAY "AAAHH"
All our bags open wide and full length for easy packing and organizing. Features a highly considered and tested internal lay-out that doesn't cheap-out. This bag is premium inside and out.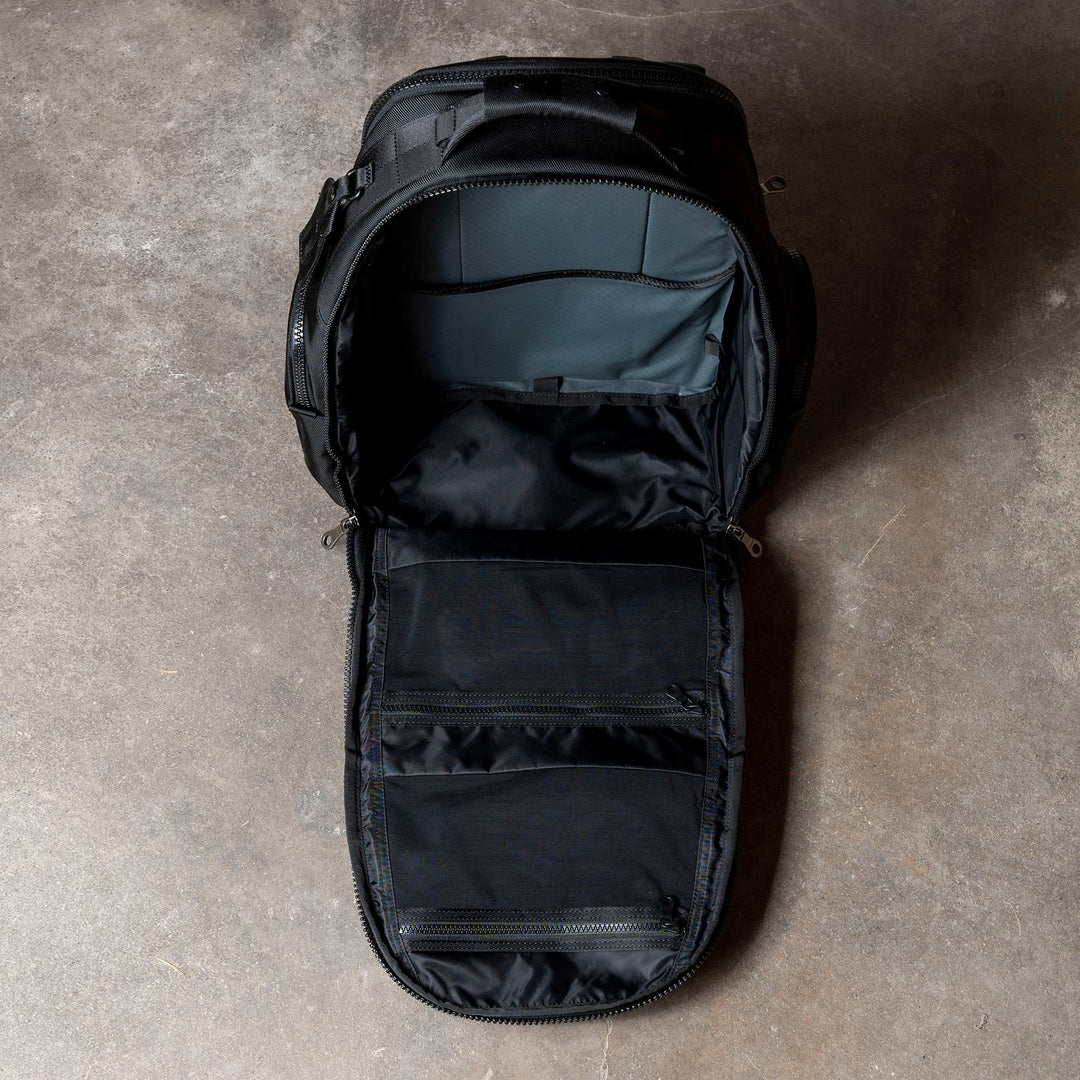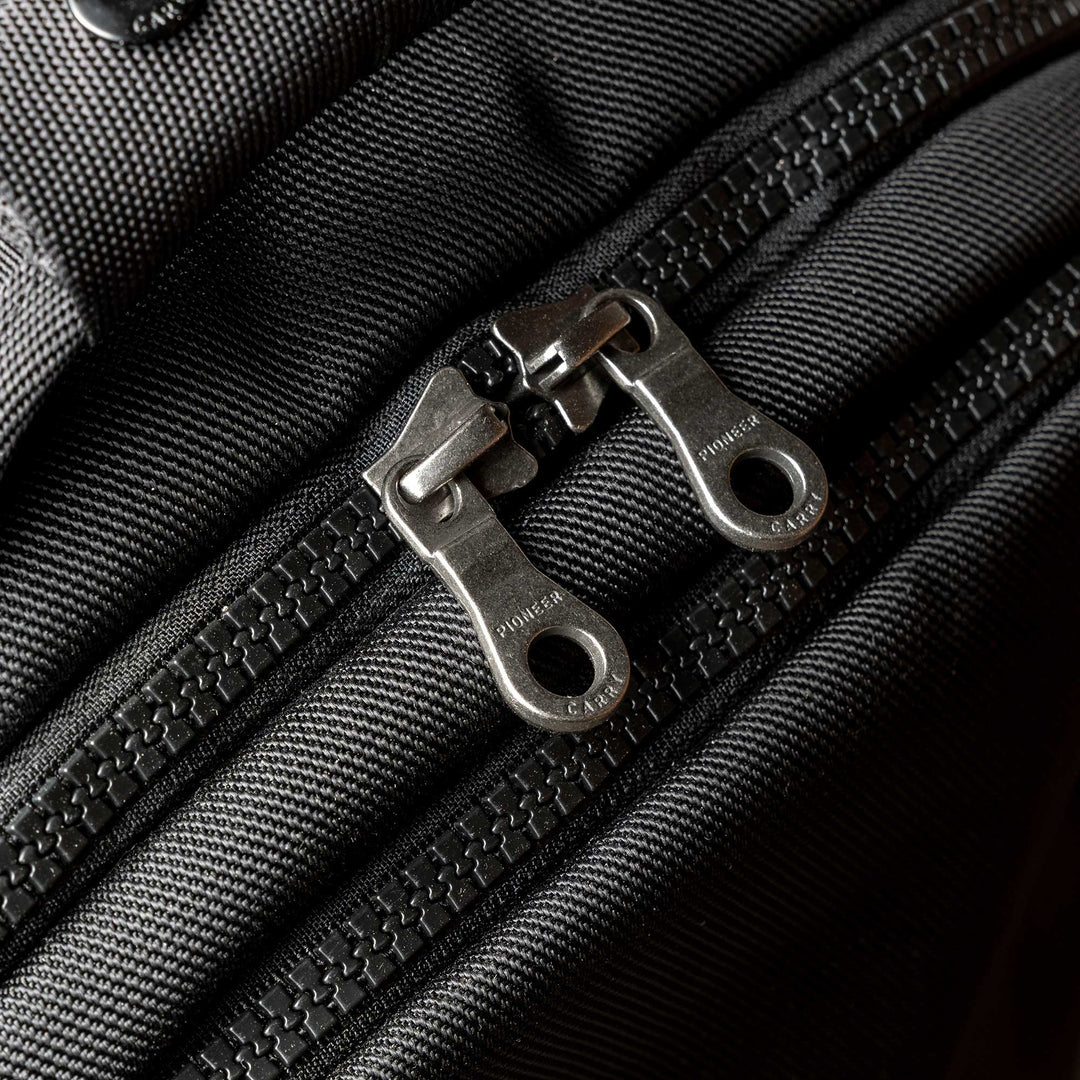 PREMIUM ZIPS
We custom sculpted our zipper pulls and gave them a nice taper and heft and strengthened them above standard. Placed on large YKK VIzlon™ teeth on the entire bag-this is the most enduring zipper available and much easier to fix if ever jammed than common coil zippers.
FIRST EDITION
We compromised nowhere and held back nothing.
6 years in the making, discover a new take on rugged refinement built for the long haul.
Engineered with the finest technical fabrics and trims specifically for heavy professional travel.