ROBUST, REFINED, AND JUST YOUR KIND.
NEW MATERIAL: We shrunk down a well-known workhorse fabric and put it through finishing school. Maintaining the rugged/tactical spirit of ballistic nylon we reduced the bulk, shine, and oversized weave, creating a refined and precise material better suited for your pocket and our fine-tuned construction.
New exclusive logo
We needed a logo to better match the refined and soft-spoken nature of this 'black-tie' fabric. We use a specially formulated reflective crystal ink for next-level durability and clarity.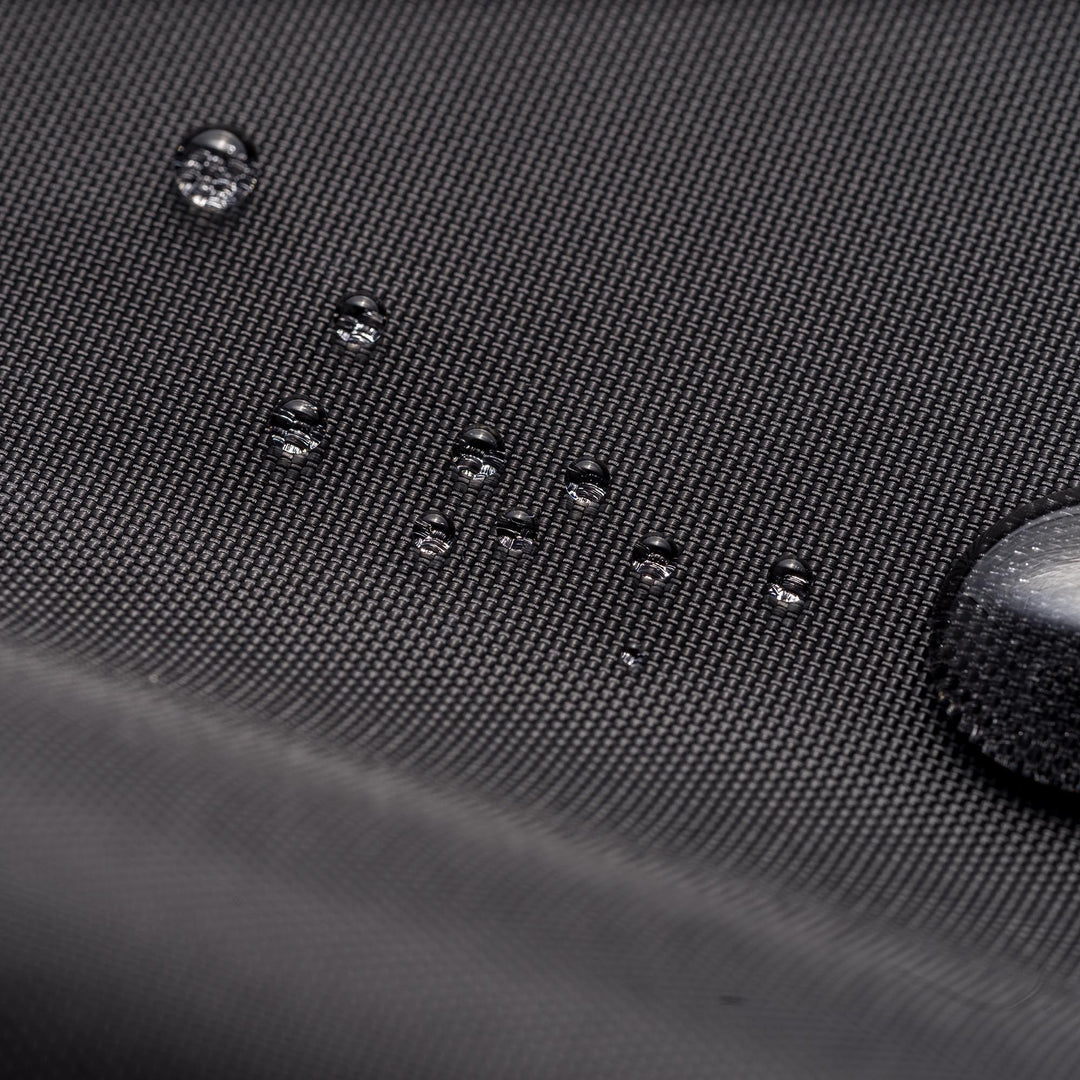 What's it feel like?
Expect a bit of texture under your fingers and slightly more body than our 10XD™ fabric. OveralI it exudes a timeless look and luxurious feel that's signature to Pioneer.