Packhacker Reviews the Flyfold wallet
"Slim, sleek, and durable, the Pioneer Flyfold Wallet is a solid choice to take on the road"
Still unsure if the Flyfold wallet is the right billfold for you? Check out this review by Nathan and the team at Packhacker to get some insight on what makes the wallet just so special. They were able to spend some quality time with our the 10XD Flyfold in Black, and we are excited to report that they love the overall minimalism and durability of the wallet.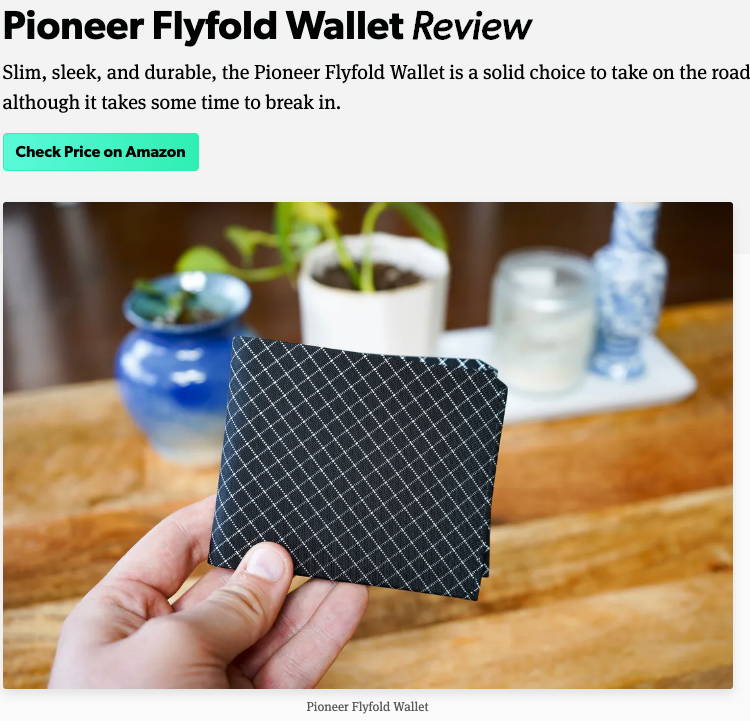 The Flyfold wallet is a crowd favorite style featuring minimalist engineering, and our heat welded technology that bring this durable ripstop wallet into the future of your everyday carry. Its materials go beyond leather, taking incredibly strong and thin UHWMPE known for use in the athletic and fashion industries to create a wallet built to last a lifetime. You can learn more about the Flyfold and its materials below.
---